Dr. Alicia Steele, DC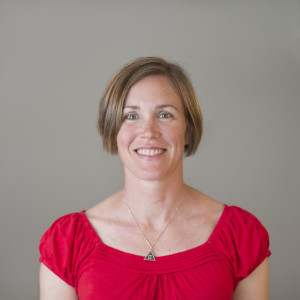 Dr. Alicia Steele saw a chiropractor for the first time in high school after a bad hurdling injury. Since then, she has wanted to become a chiropractor herself. She achieved her goal in May 1999 when she graduated from CMCC. After working for several years in Australia and Ontario, Dr. Steele moved to Vancouver in 2004 and purchased a clinic in Kitsilano. Having run a large clinic for several years, and after having twin girls in 2008, Dr. Steele decided that she wanted to practice in a smaller clinic and live in a smaller community. After considering a few options, Dr. Steele and her husband decided on the Comox Valley and made the move in April 2011. They could not be more excited to join this natural living, vibrant community.
Dr. Steele enjoys seeing a variety of patients and conditions but has a special interest in family wellness care, pre and post-natal care and pediatric care. Being a mother herself, Dr. Steele truly understands the importance of chiropractic care for the whole family, including infants and children and is a member of the International Chiropractic Pediatric Association (ICPA). Dr. Steele uses a whole body approach when taking care of her patients. She combines the very best hands-on-technique, a variety of spinal adjusting techniques, advice for home care such as stretching and strengthening exercises and referrals to an extended network of other healthcare practitioners. In addition, she provides the newest and best natural health information available in order to help you to accelerate and/or maintain your journey to good health.
Dr. Steele leads a very active life and in her spare time, she enjoys playing Ultimate frisbee, hiking, running, snowboarding, travelling and spending time with her friends and family.